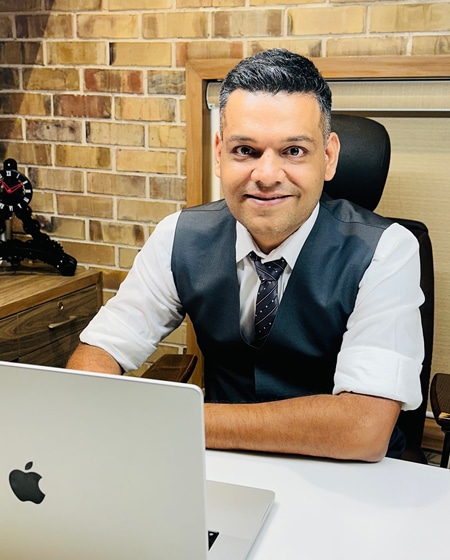 Sam Ambwani
Director
Sam Ambwani, the esteemed founder and director of KudosIntech Software Pvt Ltd, has led the company to continued success by challenging one-size-fits-all technology for over a decade.
With a background in QA, his unwavering commitment to quality and attention to detail sets high standards for the organization. Fearlessly starting with just 5 employees, he turned his vision into reality, fostering a home-like work environment where employees thrive. As a dedicated leader, Sam ensures clients and team members are never let down. Under his mentorship, numerous emerging leaders have excelled as he identifies and nurtures individual potential.
Sam's astute leadership and passion for a harmonious work culture solidify KudosIntech's position as a thriving player in the technology landscape.
Fun Facts
He demonstrates his managerial prowess not only at the office but also at home, ensuring a harmonious environment in all aspects of life.
Sam's passion for cricket is evident, and he enjoys indulging in the sport whenever he can.
When it's time to unwind, he finds solace and relaxation in vacationing at beautiful beaches.