You Name It, We Got It
Offering a fully customized suite of IT solutions to our international clientele gives us tremendous pleasure.

Minimize Risk & Innovate

Flourish Your Business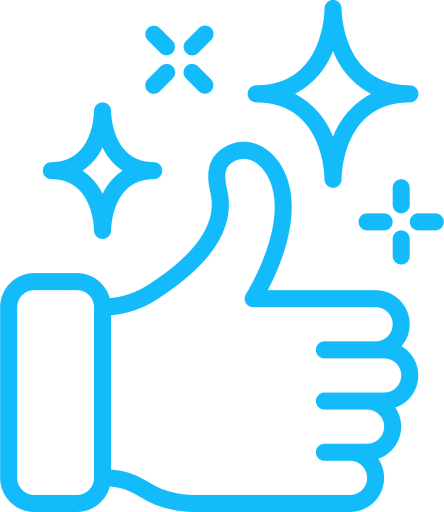 Make More Out of Less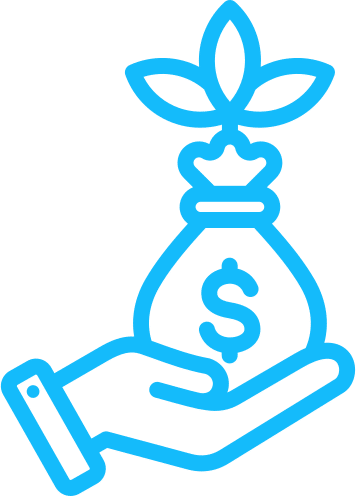 Boost Your ROI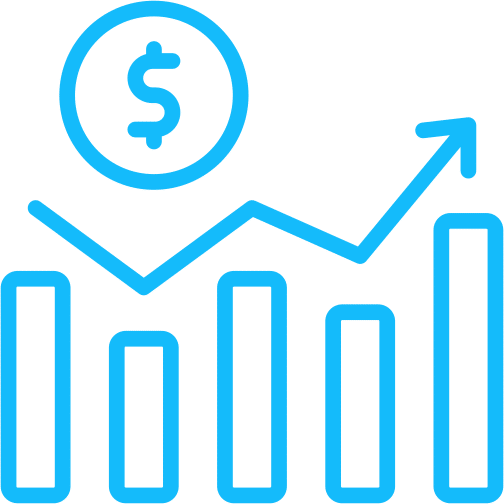 React Quickly to Change

Cultivate Customer Loyalty
How can we assist you?
We are aware that to stay ahead of the curve, change and growth are constant. Because of this, we've made a concerted effort to expand beyond the conventional notion of a software and design firm, bringing market insight and a sharp sense of creativity to every aspect of what we do.
By approaching problems from a business viewpoint, we can do more than just develop software and design websites. We provide exclusive customer-driven solutions that turn today's objectives into tomorrow's realities.
Our clientele hails from five different continents, with countries including the USA, Canada, Australia, India, the United Kingdom, Denmark, Norway, Sweden, Finland, Iceland, Venezuela, Mexico and Brazil.
What Sets
KudosIntech

Apart?

Innovation-based customization is at the core of our business values. And while there might be other companies offering tailored back-of-house solutions, we stand out for our excellence across verticals.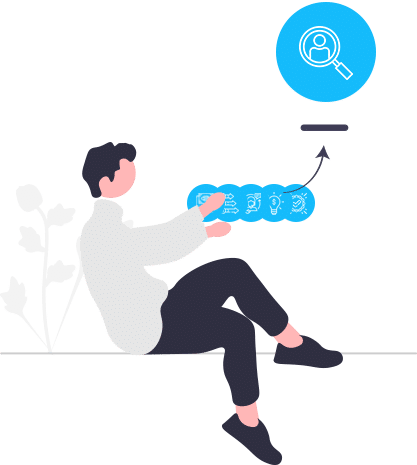 At the heart of all our efforts is what you need.
KudosIntech goes beyond being a typical design firm – we acknowledge the distinctiveness of each and every one of our clients. Whether you're a sole proprietor or the CEO of an international conglomerate, you need and deserve a software solution that was created with your specific business in mind.
You envision. We actualize.
Our team will work with you to understand your vision before leveraging our expertise to identify potential new areas for growth and innovation. Once an idea has been developed, we will devote countless hours of R&D to bringing your vision to reality.
Ensuring absolute transparency throughout.
While designing and developing a product, we uphold the highest standard of accountability. Our meticulous documentation keeps your company up to date on the progress of your project, and our billing procedures are totally transparent.
Communication that is consistent and continuous.
One of the biggest reservations that many clients have when contemplating an outsourced business solution is the team's availability. At KudosIntech, we don't put up with sluggish email responses or snarled lines of communication. We offer round-the-clock consultations and respond to all emails within 12 to 24 hours.
Our products offer more than just technical know-how.
We recognize the importance of a custom solution that aligns with your business objectives while being fully open to adaptation and enhancement. Our aim is not only to assist you in implementing a functional software solution but also to steer you towards a transformative path that enhances your return on investment and brings your desired objectives to fruition.
Uncompromised quality at affordable prices.
Each project undergoes rigorous quality assurance checks throughout the entire development process, prior to being delivered to our clients. This meticulous approach guarantees that our high standards are upheld, safeguarding your company from IT headaches caused by flawed solutions. Our competitive rates are accompanied by an unwavering dedication to delivering top-notch quality.
We deliver on time, every time.
In the business world, there's a well-known saying: you can either have it fast, you can have it cheap, or you can have it right. However, we believe you can have it all. We don't rely on sales folks who may lack the technical expertise to understand your requirements. With us, you'll directly collaborate with our design and development team members. This close communication ensures that your expectations are met and the project progresses according to plan.
The
Kudos

Promise

The "Kudos" in KudosIntech is more than just a name to our team of knowledgeable design and development specialists. It is a promise to our clients that our designed solutions are bound to bring a lot of "Kudos" to them.

We stand behind our products and your business. We focus on eliminating the hassle of poor or ineffective IT solutions, symbolizing our commitment to forging lasting bonds with our customers and providing them with the tools and assistance they need for split-second transformations amid rapidly evolving markets.

Explore how KudosIntech's creative force can keep your business on the leading edge of modern business and one step ahead of the competition. Reach out to us today for a free consultation.

View Our Portfolio
If you're not completely satisfied with the results of your project, we'll refund 100% of your investment.
We work hard to ensure you are completely satisfied at every step of the project. When issues arise, we ask that you allow us to do what we can, at our expense, to put it right.
If we are unable to resolve those issues to your complete satisfaction, we'll refund 100% of your investment.